Pemba Island
You will have the opportunity to explore Pemba Island, both on land and in the water. You will see aquatic species whilst diving or snorkelling and terrestrial species around your private beach retreat, in the mangroves and if you visit it, in the protected Ngezi Forest.
Location & size:

Pemba island lies north of Zanzibar island, 50km from the mainland. The lifestyle of local Pembans is relaxed and their culture remains largely undiscovered. This island is renowned for its peoples' knowledge of traditional healing methods.
Landscapes & Vegetation:
Despite its geographical proximity to Zanzibar, this island is relatively remote and rarely visited by tourists. Pemba is also one of the 'spice islands', and continues to produce cloves on its fertile hilly terrain. The western shore is hillier than the rest of the island and has small steep hills and deep valleys. This isolated island has an irregular coastline and is fringed by spectacular, unspoilt white sandy beaches that are perfect for snorkelling off.
Beach & Underwater:
Colonised by lush coral and sponge gardens, Pemba's clear aquamarine waters are ideal for snorkelling and diving. You can go snorkelling in the clear warm waters off the beach at your Lodge. If you are feeling disinclined to move, you can lie on the beach and soak up the sun. In the evenings you can enjoy sundowners overlooking the beautiful Pemba channel.
With visibility often reaching more than 30m, Pemba is a photographers' and underwater naturalists' paradise. Pemba is separated from the mainland by a channel deeper than 1000m and offers some of the best diving anywhere in the world. The waters off Pemba are rich with marine life – ranging from coral gardens & vertical coral walls that support thousands of species of colourful reef fish to large pelagic fish including schools of hammerhead sharks and the magnificent manta ray. In the rich, deep waters, manta and eagle rays, barracuda, giant 2m groupers and Green & Hawksbill turtles often cruise past. A myriad of marine life occurs here, and the closer you look the more you will find.
On Land and Ngezi Forest:
Pemba Island has a high level of endemism including mammals, birds and reptiles. The forest is alive with wildlife and has a lush jungle-like canopy with thick cover on the forest. If you visit the protected Ngezi forest, you will see colonies of the endemic Pemba Flying Fox (bats). Vervet monkeys and tree hyraxes both have subspecies endemic to the Island. There are 4 species of endemic birds, including the Pemba scops owl and Pemba sunbird; and 5 species of endemic reptiles, including the Pemba day gecko and Pemba marsh snake.
You can alse choose to explore the mangrove forests, both on foot and via canoes. African fish eagles circle overhead, searching for food, whilst brown headed parrots shriek in the forests. Egrets, Ibis and herons all hunt for invertebrates in the shallow intertial pools left behind by the receding tide.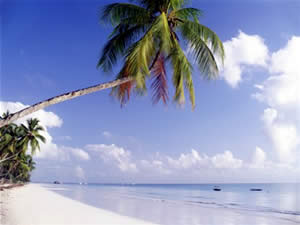 Remote island, rarely visited

spectacular, white sandy beaches

Photographers' and naturalists' paradise

Misali island marine sanctuary

Dive or snorkel with migrating whale sharks

Mind-blowing diving with legendary steep wall dives

Visibility often 40 metres plus

Coral & sponge gardens

Thousands of species of colourful reef fish

Large pelagic fish & manta rays

Canoe amongst mangroves

Sundowners overlooking the Pemba channel