Our Conservation Vision
To help conserve Africa's unique wildlife & natural heritage by:
Supporting conservation of wildlife and its habitat.

Promoting conservation of the environment whilst supporting sustainable development of local communities.

Directly supporting independent, community-based conservation projects.

Establishing wildlife sanctuaries & education centres.
Conservation through Education
---
By choosing to come with us on a Dive Holiday, you will see and learn about Africa's unique marine life. On our Special Interest Dive Trips, you will have the opportunity to participate in conservation programs and learn how you can continue to support these and other programs when you return home.
Proceeds from your Diving Safaris are used to support local conservation efforts and help with local community education. We support local communities that we visit through the principles of responsible tourism.
We all have an impact on the environment; our aim on Safari is to tread as lightly as possible. We support the planting of indigenous flora to encourage natural vegetation & offset the carbon emissions from your dive holiday.
We can all make a difference.
One Planet, One Home, Our Responsibility
---
Respect for the environment

We are passionate about the pristine environment of East Africa's Zanzibar, Pemba & Mafia Islands, and we support responsible tourism...

Do not purchase items made from endangered or threatened species, coral or tropical hardwoods.


Protect fisheries by choosing seafood items caught sustainably from native fish stocks.

Please do not chase or touch animals or take anything from the Ocean. It is the creatures' home, so leave it as you found it.

Maintain effective buoyancy control near coral reefs and other sensitive environment.
"We make a living by what we get, we make a life by what we give."
Sir Winston Churchill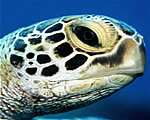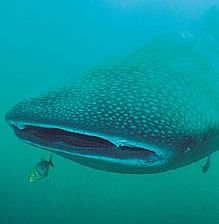 Conservation Programs
Marine Turtle
Reef Watch
Whale Shark
"If we do not do something to prevent it, Africa's animals and the places in which they live will be lost to our world and her children - forever."
Nelson Mandela